Funk Freaks Show
van dinsdag 21 april
19:00 uur
Beluister aflevering
Episode 5: Jewel Box with Harri Stojka, Modern Gems with Doggmaster, West Coast Corner with the Standard for Vinyls, and lots of Street Funk to make the LowRiders bounce!
Embed
×
Radiostream embedden in uw webpagina
Door onderstaande code op de gewenste plek in de HTML code van uw webpagina te plaatsen kunt u de player van Funk Freaks Show op uw webpagina weergeven.
Funk Freaks Show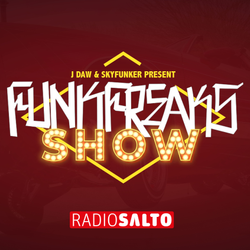 Algemene informatie
The Funk Freaks Show brings you every week that West Coast Touch! J Daw & Skyfunker will play rare 80s Funk, Boogie, Italo Disco Jams, tell you what's hot in town, and open you the doors of the West Coast Culture.