No Time For Talking
No Time For Talking From the streets of Amsterdam, artist, performer and Future Vision Superstar Daniel Rakish shows us where the beat comes from.
Future Vision Amsterdam
Chibby Channel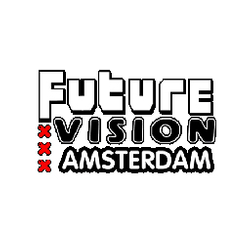 Algemene informatie
International Film & Cartoons... Straight to your Brain. Enter the subversive world of Future Vision Amsterdam. Fay Heady leads you through a mix of animation, surreal interludes and chats to artists and film-makers, all whilst she floats through the air on her magic carpet.