All Jerk No Work
All Jerk No Work UK Directed by Chris Lambourne The story of a young man who "got in touch" with himself over lockdown. All Jerk, No Work started life in March as a throwaway practice piece to whittle away the extra days and weeks during lockdown, but as time isolated stretched out, so did the project itself. Initially I wanted something to work as a busy stopgap between now and my first animation course this coming January but over the following 7 months, somehow I managed to tug jokes and gags out of the ether until they serendipitously fell into the narrative order you see here. Taking inspiration from the likes of Robert Crumb, the weird-art Adult Swim collegiate and underground internet hero Zach Hadel. All Jerk, No Work celebrates the animation that makes you chuckle and wince in equal measure. And makes a good point of keeping your hand out of your pants if you can.
Future Vision Amsterdam
Chibby Channel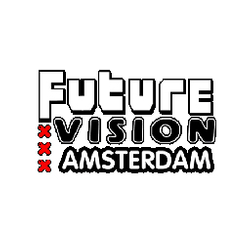 Algemene informatie
International Film & Cartoons... Straight to your Brain. Enter the subversive world of Future Vision Amsterdam. Fay Heady leads you through a mix of animation, surreal interludes and chats to artists and film-makers, all whilst she floats through the air on her magic carpet.