Lock Horns
Lock Horns UK Directed by Dann Parry Two wrestlers approach each other to battle for male dominance, but soon the fight descends into something even more animalistic as hypermasculinity clashes with desire. Dann Parry is an award-winning queer animator, filmmaker and artist from the West Midlands, currently residing in London. A graduate of the Royal College of Art, Dann's work is influenced by Germanic Expressionism and often uses films to explore their own thoughts and experiences regarding mental health and sexuality, as well as making observations of how others perceive these ideas. Their work has screened around the world including at Encounters, Aesthetica, London Short Film Festival, as well as on MTV, and Channel 4 Television.
Future Vision Amsterdam
Chibby Channel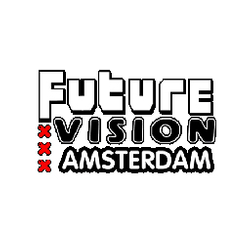 Algemene informatie
International Film & Cartoons... Straight to your Brain. Enter the subversive world of Future Vision Amsterdam. Fay Heady leads you through a mix of animation, surreal interludes and chats to artists and film-makers, all whilst she floats through the air on her magic carpet.