Godswil Ladder & Chain.
Godswil Ladder & Chain. Avant Garde musician Godswil finds the poetry in the ladder and chain. The Ladder (used to escape) conjoins with the chain (emblematic of bondage and enslavery) to make a music of sorts. Godswil or codswallop? You decide. Watch Godswil Ladder & Chain at Occi Amsterdam. Fun Art Now with Future Vision Amsterdam http://www.futurevisionamsterdam.com Future Vision Festival is supported by the Japanese Embassy of the Kingdom of the Netherlands http://futurevisionfestival.com
Future Vision Amsterdam
Chibby Channel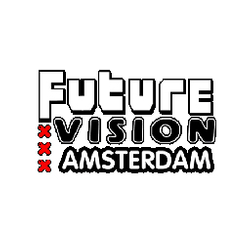 Algemene informatie
International Film & Cartoons... Straight to your Brain. Enter the subversive world of Future Vision Amsterdam. Fay Heady leads you through a mix of animation, surreal interludes and chats to artists and film-makers, all whilst she floats through the air on her magic carpet.