Future Vision Amsterdam van 2 juli 2021
Future Vision Amsterdam Series 7 Episode 3 Future Vision Festival Special. In this show Fay interviews some heavy-hitters. She speaks with Dutch animator Paul Driessen who talks about working on the Beatles Yellow Submarine. Fay visits the studio of legendary Japanese artist Keiichi Tanaami who tells her about meeting Andy Warhol. Professor Tatsutoshi Nomura of Tama Art University in Tokyo talks to Fay about animation. We see Hartstocht In Losdorp by Amsterdam animator Anna Engels and we learn all about the upcoming Future Vision Festival.
Future Vision Amsterdam
Chibby Channel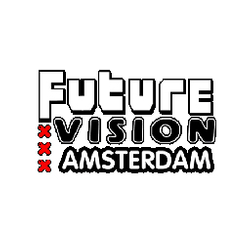 Algemene informatie
International Film & Cartoons... Straight to your Brain. Enter the subversive world of Future Vision Amsterdam. Fay Heady leads you through a mix of animation, surreal interludes and chats to artists and film-makers, all whilst she floats through the air on her magic carpet.