MVS Gaystation TV van 23 maart 2019
Micha/Snorella bezoekt de Roze Filmdagen en spreekt met filmmakers en acteurs. Dit keer Felix Maritaud die in 4 hit gay films heeft gespeelt de afgelopen 2 jaar. Ook spreken we Wanuri Kahiu die de Free to be me award wint voor Rafiki (vriend) haar bekroonde lovestory tussen twee dames in Kenia. Deze film is verboden in Kenia. Menne Vellinga spreekt Sandro Kortekaas die een Winq award won voor zijn inzet voor lhbti asielzoekers uit landen waar het gevaarlijk is om lhbti-er te zijn 'LGBT Asylum support'.
×
Aflevering embedden in uw webpagina
Door onderstaande code op de gewenste plek in de HTML code van uw webpagina te plaatsen kunt u de player van MVS Gaystation TV op uw webpagina weergeven.
MVS Gaystation TV
MVS Gaystation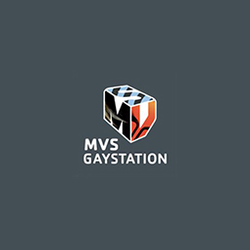 Algemene informatie
MVS Gaystation is een van oorsprong Amsterdamse omroep voor, door en over homo's, lesbo's, biseksuelen, travestieten en transgenders en iedereen die interesse heeft in onze programma's of onze doelgroep. We brengen nieuws, reportages en achtergronden met een zo breed mogelijke invalshoek. Bij MVS geen gepreek, maar gewoon dát waar het op staat. (Al dan niet met een lach, een traan, en scoops rondgestrooid waar nodig.)