MVS Gaystation met lezing Linda Duits, Resurrection - a RoXY Reunion en Fotofestival Naarden: Remsen Wolff - All American Girls
Dit keer drie items: Sociaalwetenschapper Linda Duits geeft voor de Amsterdamse Academische Club een lezing: Een kleine geschiedenis van het homolandschap. Sociaalwetenschapper en columnist Linda Duits neemt ons mee in de geschiedenis van homorechten, van hoogtijdagen tot homonationalisme, en waarschuwt voor een maatschappelijke backlash tegen seksuele diversiteit. Resurrection - a RoXY Reunion. Alweer 20 jaar geleden op 21 juni brandde de club RoXY in Amsterdam af. Tijd voor een reunie, dit keer in Club Mystique voor en door oud gedienden en nieuw talent. BENEFIT Celebration a Resurrection of all things 90's, House & of course RoXY! Its 20 years since Peter Giele passed and RoXY BURNED UP... Fotofestival Naarden: Remsen Wolff - All American Girls Thema van het Fotofestival Naarden is Dutch Masters & Marvelous Misfits. Een van de hoogtepunten van het festival is dat voor het eerst wordt het werk van Remsen Wolff vertoond. Bijzonder aan het werk van Remsen is dat hij (onder meer) Travestieten en Transseksuelen in de jaren 90 fotografeerde. Remsens voormalige assistent Jochem Brouwer beheert het archief van 200.000 foto's 60 minuten.
×
Aflevering embedden in uw webpagina
Door onderstaande code op de gewenste plek in de HTML code van uw webpagina te plaatsen kunt u de player van MVS Gaystation TV op uw webpagina weergeven.
MVS Gaystation TV
MVS Gaystation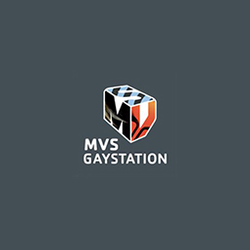 Algemene informatie
MVS Gaystation is een van oorsprong Amsterdamse omroep voor, door en over homo's, lesbo's, biseksuelen, travestieten en transgenders en iedereen die interesse heeft in onze programma's of onze doelgroep. We brengen nieuws, reportages en achtergronden met een zo breed mogelijke invalshoek. Bij MVS geen gepreek, maar gewoon dát waar het op staat. (Al dan niet met een lach, een traan, en scoops rondgestrooid waar nodig.)