The Rebellious Spirit #1
Het begrip liefdadigheid is in de ogen van de verlichte iets totaal anders als het zogenaamde christelijke idee van liefdadigheid. Het christelijke idee is hulp aan de armen. Het idee van 'n boeddha zal zijn dat het niet nodig is dat er enige armoede in de wereld is. Armoede is door de mens gecreëerd, en het is in onze handen om armoede te beëindigen.
OSHO TV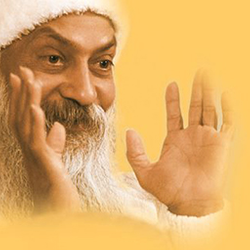 Algemene informatie
NL: Kijken naar OSHO TV kan je naar ontspanning brengen en daarmee in meditatie. Het is ook een prikkelend programma vanwege de manier waarop Osho (voorheen "Bhagwan Shree Rajneesh") onderwerpen als vrijheid, liefde, seksualiteit e.d. uitlegt. ENG: Watching OSHO TV can bring you to relaxation and with that in meditation. It is also a stimulating program because of the way in which Osho (formerly "Bhagwan Shree Rajneesh") explains subjects such as freedom, love and sexuality.