The Rebel #15 vraag 1 samenvatting
De Joden vermijden van hun Torah, het lied van Solomon, want 't is zo sensueel, zo seksueel dat ze zich erdoor beschaamd voelen. Maar het is het enige mooie, esthetische stuk in hun hele boek. Het wordt niet in hun synagogen vermeld. Ze kunnen het er ook niet uithalen want het is hun heilige boek, noch kunnen ze het accepteren, want het gaat in tegen hun geremde mind. Het is zuiver een liefdeslied. Elk woord heeft een sensualiteit, een levendigheid. Hoe het in hun heilig geschrift terecht is gekomen weet niemand...
OSHO TV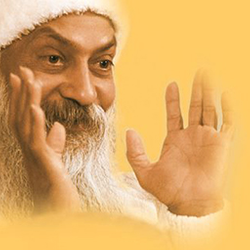 Algemene informatie
NL: Kijken naar OSHO TV kan je naar ontspanning brengen en daarmee in meditatie. Het is ook een prikkelend programma vanwege de manier waarop Osho (voorheen "Bhagwan Shree Rajneesh") onderwerpen als vrijheid, liefde, seksualiteit e.d. uitlegt. ENG: Watching OSHO TV can bring you to relaxation and with that in meditation. It is also a stimulating program because of the way in which Osho (formerly "Bhagwan Shree Rajneesh") explains subjects such as freedom, love and sexuality.