Om Mani Padme Hum #13
Alleen iemand die zich ellendig voelt, moet worden vermaakt. Alleen een zieke heeft een medicijn nodig, een miserabel mens moet worden vermaakt, dit is een zeer strategie om je ellende te vermijden. De ellende wordt niet opgelost, je vergeet voorlopig gewoon, onder invloed van drugs, seks, je zogenaamde plezier, dat je je belabberd voelt. Waar ben je mee bezig? Je ontsnapt aan je innerlijke leegte. Waar je voor op de vlucht bent is je eigen innerlijk...
OSHO TV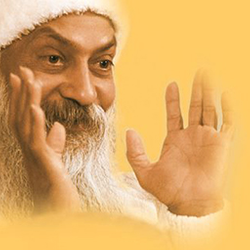 Algemene informatie
NL: Kijken naar OSHO TV kan je naar ontspanning brengen en daarmee in meditatie. Het is ook een prikkelend programma vanwege de manier waarop Osho (voorheen "Bhagwan Shree Rajneesh") onderwerpen als vrijheid, liefde, seksualiteit e.d. uitlegt. ENG: Watching OSHO TV can bring you to relaxation and with that in meditation. It is also a stimulating program because of the way in which Osho (formerly "Bhagwan Shree Rajneesh") explains subjects such as freedom, love and sexuality.