Om Mani Padme Hum #28 wat is satsang
Er zit waarheid in dat het christendom enorme misdaden heeft begaan en hiermee doorgaat. En het christendom staat daarin niet alleen: hindoeïsme, islam, de jains, boeddhisme, zelfs de milde godsdiensten als jainisme en boeddhisme blijvenmisdaden begaan...
OSHO TV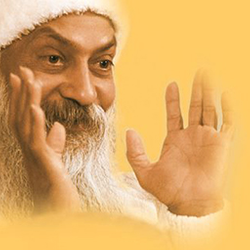 Algemene informatie
NL: Kijken naar OSHO TV kan je naar ontspanning brengen en daarmee in meditatie. Het is ook een prikkelend programma vanwege de manier waarop Osho (voorheen "Bhagwan Shree Rajneesh") onderwerpen als vrijheid, liefde, seksualiteit e.d. uitlegt. ENG: Watching OSHO TV can bring you to relaxation and with that in meditation. It is also a stimulating program because of the way in which Osho (formerly "Bhagwan Shree Rajneesh") explains subjects such as freedom, love and sexuality.