Be blessed as you listen to this 1st part of the message by God's Servant, Pst. E.A. Adeboye.
In Christ Jesus, we have Victory over the works of the enemy and Glory ahead!
Redeemed Church
RCCG HOUSE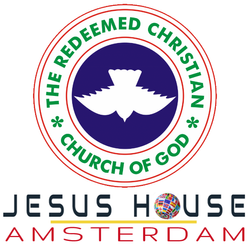 Algemene informatie
The mission of The RCCG Jesus House Amsterdam is to win the city of Amsterdam and other cities for Jesus Christ. This TV program will serve as a platform to share the love of Jesus and the power and blessings of the gospel of salvation through Christ with our viewers.