The Surinam Love Station
van woensdag 1 januari
22:00 uur
Beluister aflevering
NB: Deze aflevering is vroegtijdig afgebroken en daarom niet in zijn geheel te beluisteren.
Embed
×
Radiostream embedden in uw webpagina
Door onderstaande code op de gewenste plek in de HTML code van uw webpagina te plaatsen kunt u de player van The Surinam Love Station op uw webpagina weergeven.
The Surinam Love Station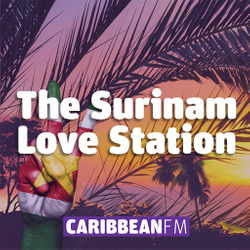 Algemene informatie
Love Doctor Ricardo da Suza draait de zoetste pokoes en behandelt verzoekjes van de luisteraar!