Abstract Experealism
Abstract Experealism Iran Directed by Mahdi Barqzadegan Why is abstract expressionism an art form? It does not seem that spraying paint requires a lot of skill and ability. That was the question I asked myself... After studying and researching, I realized what the real value of this art is. I think that most people's understanding of the concept of art is shaped by the art of realism. This affects their thinking about art. This animation is a shameless comparison between the art of realism and the art of abstract watching it.
Future Vision Amsterdam
Chibby Channel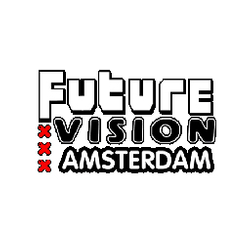 Algemene informatie
International Film & Cartoons... Straight to your Brain. Enter the subversive world of Future Vision Amsterdam. Fay Heady leads you through a mix of animation, surreal interludes and chats to artists and film-makers, all whilst she floats through the air on her magic carpet.