New Yoku View
New Yoku View Japan Directed by Saigo No Shudan The work of converting the pottery, paper clay, cloth dolls, and pictures that we have made so far into CG was a very difficult task for us amateurs, but we managed to do it through trial and error ... Above, the beauty that fine particles gather and form, and the strange movements after birth are very interesting, and it is a work that I made while repeating laughter and despair. Saigo no Shudan is a Japanese video unit who makes people remind of their primeval ancient memories.
Future Vision Amsterdam
Chibby Channel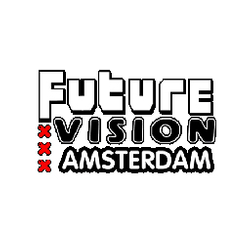 Algemene informatie
International Film & Cartoons... Straight to your Brain. Enter the subversive world of Future Vision Amsterdam. Fay Heady leads you through a mix of animation, surreal interludes and chats to artists and film-makers, all whilst she floats through the air on her magic carpet.