Juh Jee Juh Boo Boo
Juh Jee Juh Boo Boo Netherlands Directed by Waldemar Schuur A crazy ass horror-themed music video in which a girl runs from undead psychos in a haunted ossuary. With Juh Jee Juh Boo Boo I wanted to create a music video that really did the music of Lou Kelly justice, creating an atmosphere of terror and action.
Future Vision Amsterdam
Chibby Channel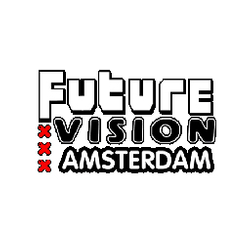 Algemene informatie
International Film & Cartoons... Straight to your Brain. Enter the subversive world of Future Vision Amsterdam. Fay Heady leads you through a mix of animation, surreal interludes and chats to artists and film-makers, all whilst she floats through the air on her magic carpet.