Beyond psychology #1q1+interview Maneesha
De manier waarop de wereld mij behandelt is logisch. Als zij vol respect waren geweest, vol begrip en liefdevol jegens mij, dat zou een verrassing geweest zijn. Hun bejegening is absoluut te verwachten. Zij zijn ver weg gegaan en ze zijn dat alsmaar miljoenen jaren door blijven doen. De afstand tussen de echte mens en de mens die in de wereld bestaat is bijna onoverbrugbaar geworden. Ze hebben vergeten wat het doel van het leven is.
OSHO TV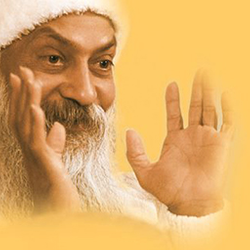 Algemene informatie
NL: Kijken naar OSHO TV kan je naar ontspanning brengen en daarmee in meditatie. Het is ook een prikkelend programma vanwege de manier waarop Osho (voorheen "Bhagwan Shree Rajneesh") onderwerpen als vrijheid, liefde, seksualiteit e.d. uitlegt. ENG: Watching OSHO TV can bring you to relaxation and with that in meditation. It is also a stimulating program because of the way in which Osho (formerly "Bhagwan Shree Rajneesh") explains subjects such as freedom, love and sexuality.