Sermon in Stones #3 vraag1
...deze oude mensen lijken idioten voor de jongere generatie, gewoon omdat de jongere generatie meer weet, ze zijn beter opgeleid. De wetenschap verandert snel. Iedere generatie komt met de laatste ontwikkelingen, de oude kennis schrappend als als verkeerd begrepen . Dingen zijn zo veranderd dat tenzij we rekening houden met het geheel, we het probleem niet op kunnen lossen. In het verleden was er geen kloof tussen de jonge en oude generatie. Het hiaat is in de vorige eeuw gecreëerd.
OSHO TV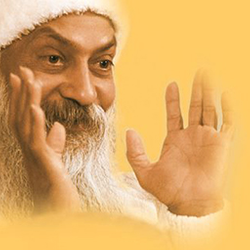 Algemene informatie
NL: Kijken naar OSHO TV kan je naar ontspanning brengen en daarmee in meditatie. Het is ook een prikkelend programma vanwege de manier waarop Osho (voorheen "Bhagwan Shree Rajneesh") onderwerpen als vrijheid, liefde, seksualiteit e.d. uitlegt. ENG: Watching OSHO TV can bring you to relaxation and with that in meditation. It is also a stimulating program because of the way in which Osho (formerly "Bhagwan Shree Rajneesh") explains subjects such as freedom, love and sexuality.