Chit Anand #13 q1 on crying
Er zijn mensen geweest die mooi leefden en nog mooier stierven. Omdat voor hen de dood komt als 'n culminatie, als 'n climax van 't leven, alsof 't hele leven een vurige vlam wordt – in een enkel ogenblik, in totale intensiteit – voordat ze verdwijnen in het universum.
OSHO TV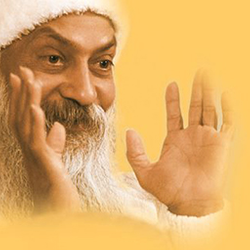 Algemene informatie
NL: Kijken naar OSHO TV kan je naar ontspanning brengen en daarmee in meditatie. Het is ook een prikkelend programma vanwege de manier waarop Osho (voorheen "Bhagwan Shree Rajneesh") onderwerpen als vrijheid, liefde, seksualiteit e.d. uitlegt. ENG: Watching OSHO TV can bring you to relaxation and with that in meditation. It is also a stimulating program because of the way in which Osho (formerly "Bhagwan Shree Rajneesh") explains subjects such as freedom, love and sexuality.