OSHO TV van 28 september 2021
Ontspan je. Maar vergeet nooit dat je getuige bent. Je bent niet je lichaam, niet je psyche. Je bent slechts de getuige. Dit is 't enige in je dat onsterfelijk is; al het andere is niets waard. De avond is prachtig zoals hij was, en jullie hebben ultieme schoonheid en gratie bijgedragen door in jullie wezen te zijn. Jullie hebben dit moment van belang gemaakt.
OSHO TV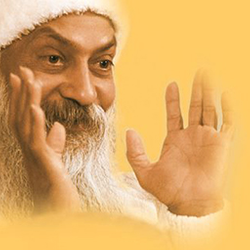 Algemene informatie
NL: Kijken naar OSHO TV kan je naar ontspanning brengen en daarmee in meditatie. Het is ook een prikkelend programma vanwege de manier waarop Osho (voorheen "Bhagwan Shree Rajneesh") onderwerpen als vrijheid, liefde, seksualiteit e.d. uitlegt. ENG: Watching OSHO TV can bring you to relaxation and with that in meditation. It is also a stimulating program because of the way in which Osho (formerly "Bhagwan Shree Rajneesh") explains subjects such as freedom, love and sexuality.