KEYS TO SUPERNATURAL OPEN DOORS
KEYS ARE DESIGNED TO OPEN OR SHUT DOORS. GOD IS SET TO OPEN SUPERNATURAL DOORS FOR HIS PEOPLE. BE BLESSED AS YOU LISTEN IN JESUS MIGHTY NAME.
Redeemed Church
RCCG HOUSE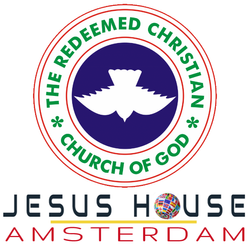 Algemene informatie
The mission of The RCCG Jesus House Amsterdam is to win the city of Amsterdam and other cities for Jesus Christ. This TV program will serve as a platform to share the love of Jesus and the power and blessings of the gospel of salvation through Christ with our viewers.