SouthEast Parade on-line challenge | GIZZO
GEORGANISEERDE INFORMELE ZORG ZUIDOOST Stichting Gizzo bemiddelt vrijwilligers naar buurtbewoners die eenmalige, kortdurende of langdurende ondersteuning nodig hebben. In samenwerking met: BURENNETWERK | 020 623 97 71 | helpdesk@burennetwerk.nl | Laagdrempelige burenhulp voor eenvoudige sociale en praktische hulpvragen. DE BUURTWERKKAMER | 020 2332902/0641790194 | jennifer@buurtwerkkamer.nl/erwin@buurtwerkkamer.nl | Nul-de-lijns voorziening voor bewoners met allerlei soorten hulpvragen. CLIP | 0615965653 | mmeijs@deregenboog.org | Spreekuur voor bewoners met diverse vragen, iedereen is welkom. HUMANITAS | 020-5231100 | kantoor.amsterdam@humanitas.nl | Voor hulp bij eenzaamheid, verlies, opvoeding, opgroeien en armoede. MARKANT | 020-8868800 | info@markant.org | Voor mantelzorgondersteuning en vrijwilligers. Zorgen doe je samen! DE REGENBOOGGROEP | 020-5317600 | www.hulpvanderegenboog.org | Voor Amsterdammers met armoede, verslaving, psychische of psychiatrische problemen. PRISMA | 020-8866260 | Info@stichtingprisma.nl | Actief in je vrije tijd! Voor Amsterdammers met een (Iicht) verstandelijke beperking. TEAMED| 0643040259| rozemarijn@teamed.nl | Sociaal uitzendbureau voor ervaringsdeskundigen. Deskundig in ervaring. VENZO| 020-7601170| info@venzo.co.nl | Het uitzendbureau voor vrijwilligers in Amsterdam! WOON! TEAM ZUIDOOST| 020-5230130| zuidoost@wooninfo.nl | Gratis informatie, advies en ondersteuning bij vragen over huren en wonen. PLATFORM INFORMELE ZORG AMSTERDAM ZUIDOOST (PLATFORM IZAZO)| 0615494874| platforminformelezorgzuidoost@gmail.com | Adviesorgaan van Stadsdeel Amsterdam Zuidoost. ROADS| 0621396489/0615459720| guanita.rijmers@roads.nl/michel.voogt @roads.nl | Participatie, reïntegratie en herstel van mensen met psychiatrische en verslavingsproblematiek. MADIZO | 020-3141618| info@madizo.nl | Voor ondersteuning bij problemen in sociale, maatschappelijke, persoonlijke en financiële situaties van bewoners uit Amsterdam Zuidoost.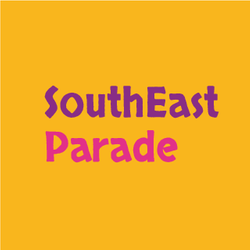 De vrolijkste parade van Amsterdam in Zuidoost!
Contact: