Volta Live, deel 63, Talluhah Rose
Amsterdam based, Scottish, Singer, Songwriter, Saxophonist Tallulah Rose and her band play eclectic, groove infused music, that is sure to both touch your heart and get you moving. Drawing influences from Jazz, hip hop, house, punk and everything in between, it dances around and through the boundaries of musical genres to bring you an honest musical experience.
Volta Live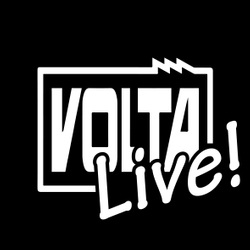 Algemene informatie
Tijdens de Corona crisis geeft jongerencentrum Volta bands en artiesten de kans op te treden zonder publiek. Dit is gefilmd. Het resultaat is te zien in het programma 'Volta Live'.